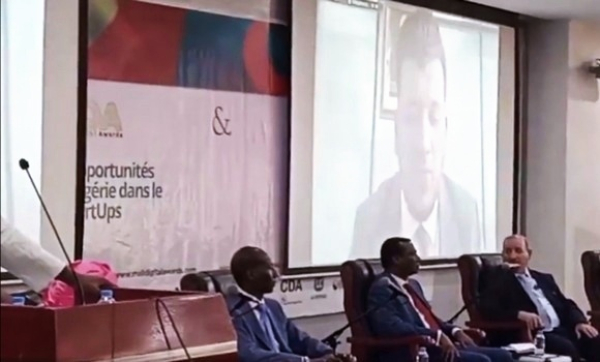 L'Algérie et le Mali envisagent une collaboration dans les domaines du numérique et des start-up. Une table ronde pour discuter de ces questions a récemment été organisée à Bamako, par l'ambassade d'Algérie au Mali et le Mali Digital Awards (MDA), une organisation des métiers du numérique et des start-up.
Les travaux ont été présentés par le ministre la Communication, de l'Economie numérique et de la Modernisation de l'administration du Mali, Harouna Mamadou Toureh, et le ministre algérien de l'Economie de la connaissance, des Start-up et des Micro-entreprises, Yacine El Mahdi Oualid, qui est intervenu par visioconférence depuis l'Algérie.
Les autorités des deux pays et les acteurs des secteurs concernés ont discuté de nombreuses opportunités de coopération et de partenariats incluant l'incubation, l'utilisation de la fibre optique dans le cadre de la dorsale africaine, le recours commercial aux capacités satellitaires algériennes, la formation dans les différents métiers du numérique, ainsi que les programmes d'immersion dans des écosystèmes favorables au développement des start-up.
Il faut dire que le Mali a accusé du retard ces dernières années en ce qui concerne le numérique. La stratégie numérique mise sur pied en 2015 s'est achevée, il y a deux ans, avec plusieurs objectifs non réalisés parmi lesquels l'administration qui n'a pas totalement été numérisée. Le rapport du département des questions économiques et sociales des Nations unies (UN DESA), « E-Government Survey 2022 The Future of Digital Government », indique que le pays occupe la 168e place sur 193 pays avec un indice d'e-gouvernement moyen.
Le Mali pourra grâce à cette coopération tirer profit de l'Algérie qui est plus avancée dans le domaine du numérique et des TIC. Avec un indice d'e-gouvernance élevé, le pays occupe le 112e rang du même classement.